What is it that you crave? To be desired and cherished even if only for a moment…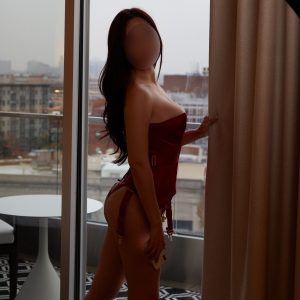 We are both individuals who crave passion, intimacy, and undisputed connections. As an extensive thinker, I have an ongoing hunger for knowledge and a curiosity for everything
that life has to offer. I moved to the United States just a handful of years ago and ever since – I have flourished on both a personal and professional level. I am both a student and business owner in the DMV area and enjoy hosting out of my residence in Northern Virginia. I have a love for
 trying new things whether it is people, places, or things… I believe in kindness, attentiveness, and building long lasting relationships with people who make you feel pure joy.
Upon our first encounter, you'll find I am a light-hearted spirit with deep sincerity and a fervent liking for all things that bring gratification. One of my favorite pastimes is to share a glass of wine with a lovely gentleman while he discloses his life's passions, adventures, dreams, and even day-to-day activities. I am a dedicated listener as I am an
empath as well as an avid student (and look forward to what you have to teach me). I look forward to meeting and creating special memories that last a lifetime.
xo,
Camille
More About me?
Name: Camille (Aka Sela, Lixa, Edelweiss)
Main City: Fairfax. VA
Body Type: Curvy (34DD-28-36)
Height: 5′ 6″ 127lb
Race/Ethnic: Korean
Availability: Incall/Outcall/FMTY/Longterm Arrangement
1st Language: Korean
2nd Language: English
Eye Color: Black
Hair: Long Dark Brown
No Tattoos, No Piercings, No Breast Implants, No smoke
Check out my reviews on TheEroticReview!