Some things to note before we begin our date.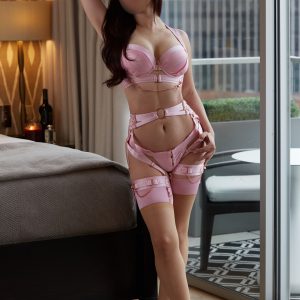 I approach each date with detailed attentiveness and appreciate the gentlemen who do the same. I ask that you respect both my time and preparations so please keep the following in mind:
PLEASE READ BEFORE BOOKING so you are aware
of the terms and agreements for our meeting.
Before you make a date…
1. SCREENING
Screening is mandatory, without exception. I require all first-time gentlemen to be screened before scheduling. This is not only for my safety, but also to give me comfort, so I can really be myself when I'm spending time with you. I am devoted to creating an unforgettable memory with you. If I do not know who you are ahead of time, I will not be comfortable at our meeting. In respect to your privacy, any information conveyed remains strictly confidential and will be deleted after the screening process is done.
2. DEPOSIT
A 40% deposit is required to secure our date together. All deposits are non-refundable but can be transferred to a rescheduled date. Please refer to my cancellation policy.
3. CANCELLATION
I understand that life doesn't always cooperate with our plans and, if you need to reschedule our date, I'll be happy to accommodate you.  However, my time is also precious and if we have confirmed that means I have set aside and reserved that time for you.
If we Cancel or reschedule, the deposit would be used towards an alternative date. Rescheduling must be made 48 hours before our original scheduled time.
Counting down the dates! Now what?
1. HYGEINE
I am always freshly groomed, dressed both to please and match the decor. Please do the same and present yourself respectfully. If you do not have time to shower prior to your arrival (within 30mins), you are always welcome to freshen up in my bathroom with shower and toiletries available for you to use. If we are meeting in public or I am coming to you, please come freshly showered to date, or feel free to jump in with me.
2. PUNCTUALITY
Please arrive on time. I really want to avoid having to turn you away because you arrived too late. If you arrive early, please wait at your car or lobby in front of my building/hotel as I will need to get ready before our date.
3. DONATION
My fees are non-negotiable. It's only for my time and companionship. I do not accept donation for anything else.
In order to avoid any awkwardness – I ask that you have my donation available at the beginning of the date in an unsealed envelope. Please place it in plain sight whether I am hosting you at my place or visiting you at yours. If we are meeting in public, please have it prepared in a greeting card, small gift bag or a book. do not just pass me the envelope. Once these matters are sorted, let us dive into our rendezvous.
4. GIFTS
Gifts are never expected but always appreciated! I am a lingerie and shoe collector but am always delighted to welcome a new bag or accessory. Gift cards (Starbucks, Amazon) are also a wonderful way to show your admiration. My size for Lingerie is 34DD/36D and my shoe size is 7.5.
You are encouraged to provide a beverage and small snack for us to enjoy as we get to know one another. I am also happy to provide the same when hosting at my place. I particularly enjoy a variety of red wines. but also like to indulge in a cocktail every now and then. Fruits, chocolates, and charcuterie boards are always classic favorites.
5. REVIEWS
I would love for you to write a review, but would appreciate if you write just about details such as my reliability, attitude, authenticity etc. Since Our times together is special. I wish to keep our secret, intimate details of our date, between us.
Thank you!